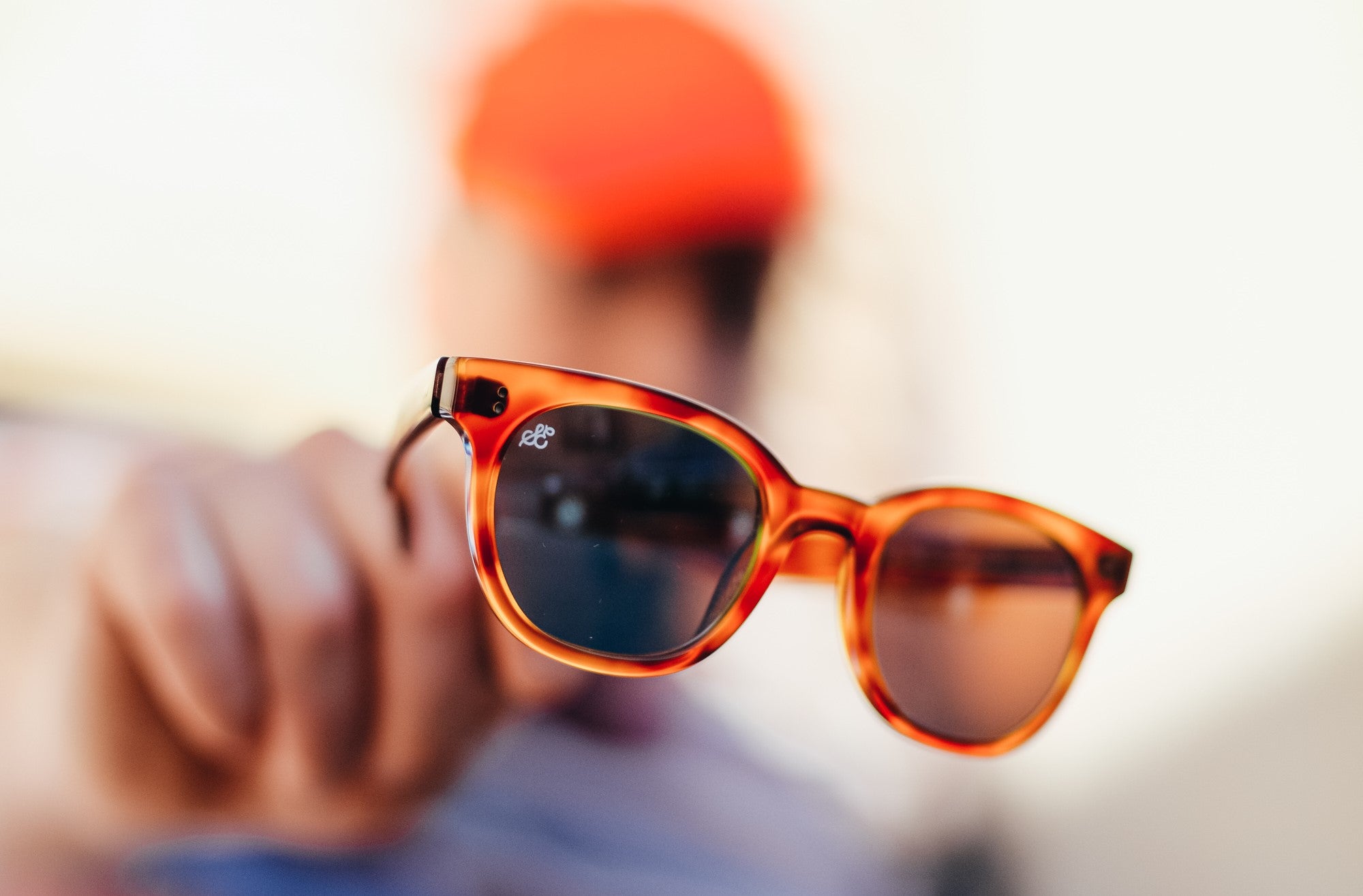 6 Top Tips You Must Know To Take Care of Your Sunglasses - The Right Way
Getting a new pair of sunglasses is always exciting!
You know how it goes… opening the case that your new sunnies come in, then putting them on for the first time as your own! This is the moment that makes you crave all the good times you're going to enjoy under the sun - whether you're anticipating a pool party surrounded by friends, going away on vacation, or tanning solo on the beach, your new pair of sunnies will be the perfect companion for any day time event.
If any of our SummerEyez are lucky enough to join you on your endless summer days, it's important to know how to properly take care of them so they live a long, adventurous life with you! 
To start, we recommend you instill the habit of cleaning your lenses appropriately with the microfiber cloth that comes with your glasses. Don't make the mistake of wiping them with your clothes or paper products! We are all guilty of trying to wipe our sunglasses clean with our shirts because it's convenient, but that will do more harm than anything because clothing materials aren't meant to clean and can cause more permanent smudges. If you use paper products like tissues or paper towels to clean your lenses, they will create scratches and ruin the polarisation as well. To get rid of the smudges and residue that builds from being out and about, simply use a drop of dish soap and warm water to thoroughly clean your frames and lenses, then wipe them dry with a handkerchief or a cotton or microfiber cloth.
Next, you should always store your sunglasses in a hard case. This helps protect them when they're not in use. If you must leave your sunglasses in the car on a hot day (which we highly don't recommend), keeping them in a case can protect them from heat damage, which can cause frames to become loose and more susceptible to breaking. But like we said… avoid keeping them in a hot car/excessive heat if possible! Distorted frames aren't really a good look on anyone. 
Avoid wearing your sunglasses on top of your head! This one is easy to forget because when you walk indoors, it can be a habit to place them on your head until you need to use them again. However, this can be damaging to the nose pads and loosen the screws that hold your frames together, which can cause them to fall apart. If you don't have a case handy, it may be better to hang them on the front of your shirt until you're ready to use them again since there's less of a chance for the hinges to become loose.
Lastly, as you grab your new SummerEyez before heading out the door for a beach day, remember they can damage from sand and ocean water so be careful when they are not in use. If you are going to dive into the waves you're going to need to take them off, so while you're out swimming in the sea, make sure you keep the case handy so you can store your sunnies and tuck them away in your beach bag until you're ready to rock them again. 
At SummerEyez, we know that adventure awaits and a pair of cool sunglasses is necessary to protect your eyes in style, so we have a collection that can be cared for using the tips above. If for some reason there are defects on a pair that you purchase, we have a lifetime guarantee in place because mistakes happen. However, these sunnies are meant to last a long time and keep the good vibes alive while you're out having fun in the sun. Take good care of them and they will protect your eyes for quite some time!