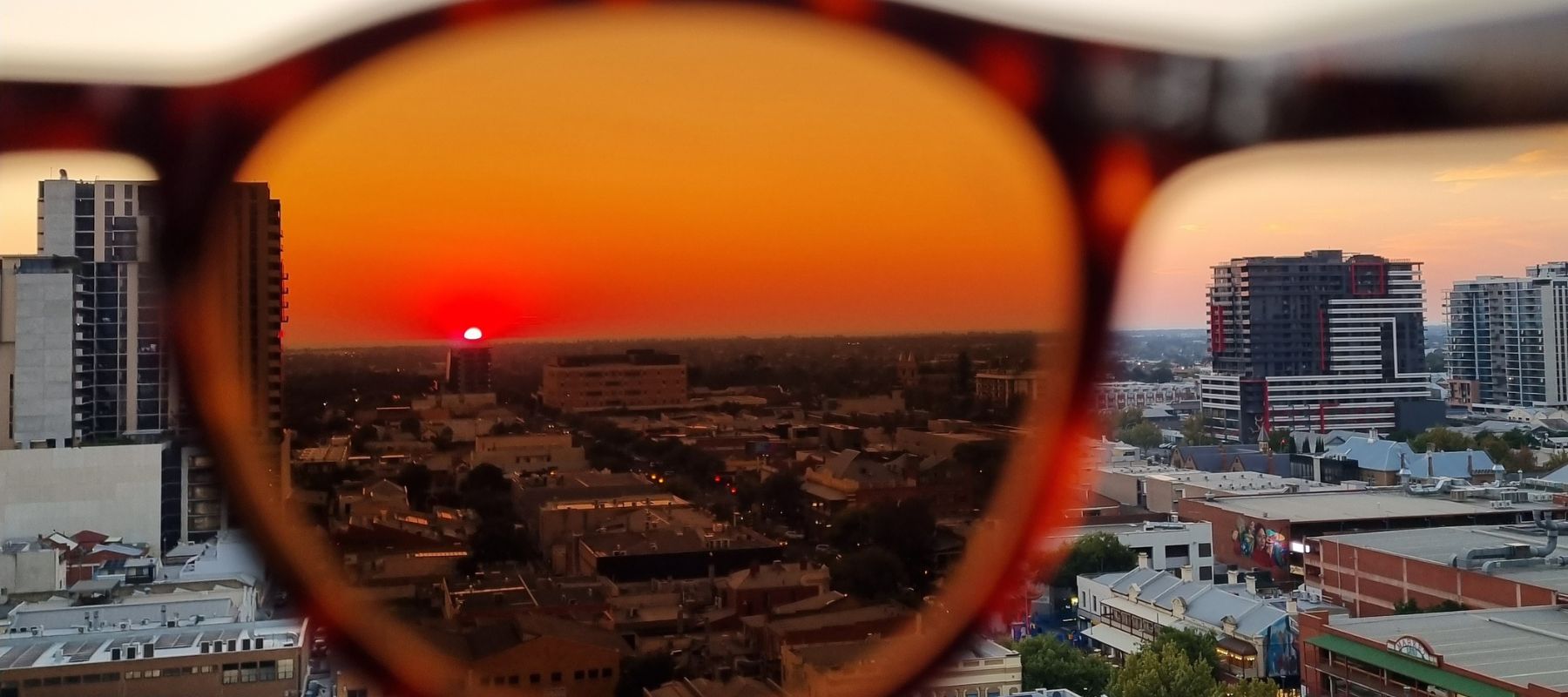 Polarised vs. Anti-Reflective Lenses
Have you ever heard of the terms "polarised" and "anti-reflective" when it comes to glasses and thought, "Well… what's the difference?" Us, too! Which is why we've decided to break down what they are and how they benefit you, because their purposes are different.
Both polarised and anti-reflective lenses are able to control those super distracting glares you sometimes see, and they help you steer clear of straining your eyes. Both of them enhance your vision, but with their own spin – here's how:
To put it simply, polarised lenses reduce glares in really bright, outdoor settings. You know.. like when the sun just won't quit.
Anti-reflective lenses are what reduce glares in really dim-lit settings, like when you're indoors or outside after sunset.
Now, let's break it down a little further…
Polarised Lenses
Since light travels in spirals (if you didn't know, now you know!), it can confuse our vision. When light starts spiraling, it goes in one direction, but once it hits a surface of some kind, it sort of bounces into the opposite direction, reflecting light back where it initially came from. This is how we start seeing glares. 
Rather than reflections coming from the surface of our glasses (that has to do with non anti-reflective glasses), we sometimes see glares coming from a surface that we are trying to focus on. For example, when we're driving, we sometimes see distracting lights reflecting off the road, snow, water, or things like smoke or debris in the air. This is the light spiraling back in the direction it came from.
With polarised lenses, you're able to essentially filter out the light spiraling in the opposite direction and reduce the glare that's been created. Many people who drive or participate in outdoor activities wear polarised lenses to help them overlook the reflections bouncing off of roads, water, or debris, which also help prevent major accidents.
Some great options for polarised lenses are available at SummerEyez. Their collection includes gorgeous trending sunnies like Brooklyn, Oceana, and Capri.
Anti-Reflective Lenses
If you normally wear glasses to see, you may notice how your lenses sometimes produce a glare on the front or back of the lenses. Without good anti-reflective lenses, this can get irritating as the light sources can come from things you're not even focused on and also be distracting to your line of vision in general.
Has someone ever told you they can't see your eyes and can only see the glare of your glasses? If a pair of lenses are made with a quality anti-reflective layer, people will be able to see your eyes when they look at you instead of the glare that light may be causing. A quality anti-reflective coating will also minimise reflective glares that you are seeing such as those on street lights when driving at night or on your computer screen. 

Both polarised and anti-reflective lenses are necessary to reduce glares and see as clear as possible. If you're in need of quality polarised lenses to help you see clearly in the outdoors on bright sunny days or even under grey skies (because the sun can still damage your eyes in this circumstance - you can check out our blog on that here), SummerEyez is a great place to shop. They offer polarised and anti-reflective sunglasses that protect your eyes and reduce glares so you can drive without blinding glares and enjoy the scenery in front of you wherever you may be.